VISTABOOKS
California/Nevada
Diary of Patrick Breen--one of the Donner Party.
by Frederick J. Teggart.
Diary kept by 1846-47 Donner Party emigrant who survived over-winter entrapment in Sierra snow near Truckee, California. 7 photos, 16 pages. more...
ISBN: 978-0-89646-102-4. Order #: VIST0102 paper$3.95.
How We Get Gold in California.
by William V. Wells, a Miner of the Year '49.
Mining methods in use in California's Mother Lode gold belt early in its history: use of the pan, rocker, long tom, flutter wheel, quicksilver machine, and river "jamming" and "coyoteing". Surveys state's active gold regions--Mariposa, Table Mountain at Sonora, Grass Valley, Chinese Digging, Gold Hill, Mormon Gulch, as well as the north coast. A good history of a dominant industry of the state in its time, and whose relics and remnants dominate the tourist industry that has grown up where the mines were. This story helps explain the marks and machinery that modern-day tourists still see on the hillsides and in the museums of the gold country. And its general principles will help would-be miners, too. Reprinted from "Harper's" for 1860. Illustrations from early sources, including a center spread by Frederic Remington. 24 pages. New edition June 2010; color cover 8.5" x 11". more...
ISBN-13: 978-0-89646-100-0. Order #: VIST0100 paper$4.95.
How We Get Gold in California is out of print but with interest could be reprinted.
Hydraulic Gold-mining in California, 1883.
by Taliesin Evans.
By the 1870s and1880s in the California gold country, the gold that had been easy to pick up already had been. But there was lots more, buried in the earth. A massive plumbing system was built to harness water as a tool to wash the earth away and leave a residue of heavy metals, especially gold. Meanwhile, though, mud and gravel released in the process washed downstream to inundate farms and homes. Dwellers there objected, and in court they effectively stopped the hydraulic mining--one of the earliest environmental court actions. But when our author was there, his interest was describing a vital western industry. And the mines can still be seen--Interstate Highway 80 runs right through one at Gold Run, and another is the Malakoff Diggings State Historical Park, where you can not only see the washed banks but also some of the nozzles and mining equipment used to get the gold out. Reprinted from 1883. Illustrations are from the original article and other period sources. 16 pages. more...
ISBN-10: 0-89646-052-5. ISBN-13: 978-0-89646-052-2. Order #: VIST0052 paper$3.95.
Lake of the Sky: Lake Tahoe in the High Sierras of California and Nevada.
by George Wharton James.
This book (in abridged form here) has long been a standard history of Lake Tahoe--telling how the lake was discovered by Fremont while he was what we would today call lost, how it got its name (at first, names), how it was formed, and how it was first used and developed. Author James was a prolific writer early in the 20th century, and did a number of other books on Western travel sites, as well as a technique manual showing how Indians made their baskets. His text in "Lake of the Sky" affirms that this was a favorite site of his, where he returned often. Abridged edition reprinted from the 1915 original. Period illustrations. 96 pages. ISBN-10: 0-89646-038-X. more...
ISBN-13: 978-0-89646-038-6. Order #: VIST0038 paper$6.95
The Mammoth Trees of Calaveras
by J. M. Hutchings.
An excerpt from Hutchings' larger work, Scenes of Wonder & Curiosity in California, centering just on this bigtree grove to show how early tourists traveled there by river steamer and stagecoach. We hear of early attempts to exploit the grove's wonders by cutting the bark from the giants and shipping it to the East for exhibition, a move widely deplored by the abundant tree-lovers of that time. Also tells of the efforts to cut down one of the huge and tall trees, using a stump as a dance floor for 32 people, and putting a bowling lane along a fallen trunk. Our author had been deeply involved in the tourist movement, having led the first tourist party into nearby Yosemite, operating a hotel there, and publishing the California Magazine. Illustrations from period sources. 24 pages. more...
ISBN-10: 0-89646-050-9. ISBN-13: 978-0-89646-050-8. Order #: VIST0050 paper$3.95.
Mark Twain's Virginia City: Nevada Territory in the 1860s
by Mark Twain (Samuel Clemens).
Here are the famous humorist's adventures in and around early Virginia City, Nevada Territory (now Nevada state). There are silver mining, speculation in silver mines, work in a quartz mill. A trip to Lake Tahoe to secure a timber empire resulted mainly in starting a forest fire. There was the search for the Lost Cement Mine, and, finally, reporting for "The Territorial Enterprise", Virginia City's rollicking newspaper that reported the episodes of riches and murders rampant in this important Western mining center. The writings here were first published in 1872 in "Roughing It", but we have pulled from the larger work just episodes on Virginia City in order to maintain that as a focus. Read these Twain anecdotes for fun, but, remember, too, that these incidents really happened, and that the principals were often in dead earnest; it just took Twain's insights to show the satirical side of human nature. Illustrations are from the original book and other sources. 64 pages. more...
ISBN-10: 0-89646-074-6. ISBN-13: 978-0-89646-074-4. Order #: VIST0074 paper$6.95.
A Miner's Sunday, 1849.
by Charles B. Gillespie.
This story is set in Coloma, the California gold discovery site of 1848. But it might have happened at any of the gold-rush sites of the West--Virginia City, Cripple Creek, the Klondike--and it probably did, but only on Sunday. Town was a lively place the one day the mines were shut down, with a mix of nationalities engaging in gambling, auctions, horse-racing, shopping for clothes and supplies, eating, drinking, brawling, and general tom-foolery as you might expect from a bunch of young men from all over the world who were off to a get-rich adventure.
Illustrations are from early sources, including the original article of 1891, Frederic Remington, and the Crocker Art Museum. 16 pages. more...
ISBN-10: 0-89646-005-3. ISBN-13: 978-0-89646-005-8. Order #: VIST0005 paper$3.95.
Monarch, the Big Bear of Tallack in the Lake Tahoe High Sierra.
by Ernest Thompson Seton.
This classic wildlife story was created just after 1900, when a few California grizzly bears, like Monarch, still did roam the Sierra; now they roam only on California's flag. It is a story of the sad life of one of the last wild grizzlies who lived near Tallac, the high mountain rising from Lake Tahoe's west shore, still wild country today, located in the Desolation Basin Wilderness Area. The book "Monarch" was written for children, but like all truly classic children's literature, is excellent reading for adults, too. Author Seton left many wildlife works for us, such as "Wild Animals I Have Known" and "The Biography of a Grizzly" and was also a practical leader, founding the Woodcraft League, forerunner of today's Boy Scouts. His museum is at the scouts' Philmont Ranch in New Mexico.
100 drawings from the original, by the author, are included. 168 pages. Covers scuffed. Limited supply. more....
ISBN-10: 0-89646-040-1. ISBN-13: 978-0-89646-040-9. Order #: VIST0040 paper$12.95.
Mountaineering in the Kings River Country, 1864.
by Clarence King of the California Geological Survey.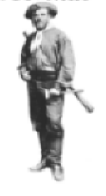 This early ascent of Mount Tyndall at the head of King's River (the river is not related to our author) is now classic Western Americana literature. It is mountaineering drama to the extreme, written even when the foothills of the Sierra Nevada were remote enough, let alone peaks at the range crest, such as Tyndall. Clearly showing is the author's love of nature. This writing appeared in several forms before being gathered with others of King's articles in 1872 into Mountaineering in the Sierra Nevada, a book still in print! In our little volume we include just material dealing with the Kings River country so that visitors to this region, much of it now in Kings Canyon National Park, can focus. King also conducted the U.S. Geological Exploration of the 40th Parallel, an unexplored line through America's interior, and was first director of the U. S. Geological Survey. He has a Sierra peak named for him.
Illustrations are added from Picturesque California (1888) and The Yosemite Guidebook (1869). 48 pages. more....
ISBN-10: 0-89646-042-8. ISBN-13: 978-0-89646-042-3. Order #: VIST0042 paper$3.95.
The Murder of Julia Bulette: Virginia City, Nevada; 1867--with the life and confession of John Millian, convicted murderer.
by Charles E. DeLong, convicted murderer's attorney, et. al.
Julia, a courtesan now legendary, had not only been a favorite female companion of Virginia City's males, but had been an active contributor to the community in times of civil need, such as the Comstock's early, terrible winters when she attended the sick and needy. Her support of the volunteer fire brigade earned her the title of Honorary Member. Her murder severely offended the camp's code of decency, hard though that was. When her murderer was found, tried, convicted, and hung, virtually the whole town turned out for the final event, "a fine hanging", "the most gala to date in Nevada", it was called. That same evening, Mark Twain, returning from the Holy Land to this town where he had begun his writing career, gave a lecture. Reprinted from a pamphlet issued on the eve of the hanging of Julia's murderer. more... (coming.)
Illustrations from contemporary publications. 16 pages.
ISBN-10: 0-89646-044-4. ISBN-13: 978-0-89646-044-7. Order #: VIST0044 paper$3.95.
Notecards: the Donner-Tahoe Sierra
by Thomas Moran, 19th century landscape painter.
Views from early California of Donner Lake, Lake Tahoe, and Summit of the Sierras--all by Moran, plus Eagle Falls above Emerald Bay.
2 scenes each from lithographs, with 8 envelopes; antique white stock. more...
ISBN: 0-89646-092-4. Order #: VIST0092 notecard$9.95
Pioneer Days in San Francisco.
by John Williamson Palmer.
The City's history from July 8, 1846, when the American flag first waved over the city (then called Yerba Buena), continuing through the early days of Mormon settlement, the total disruption during the Gold Rush of 1849, the terrible inflation of prices, the polyglot composition of the populace, and of City Fathers, Vigilance Committees, and fires. This history goes only to the mid-1850s, truly a pioneer history of just the first, frontier decade of the great City by the Bay. See not only from where the physical base of San Francisco came, but gain insight into how its people of mixed ethnic origin, thrown together in common destiny, sought means and institutions to secure their future, helping perhaps to bring the city to be one of the most open-minded on earth.
Period engravings. 32 pages. more...
ISBN-10: 0-89646-015-0. ISBN-13: 978-0-89646-015-7. Order #: VIST0015 paper$3.95
A Trip to Bodie Bluff and the Dead Sea of the West (Mono Lake)--in 1863.
written and illustrated by J. Ross Browne.
The adventures of a noted humorist of the 1860s during an excursion at their heyday to the mines of Bodie, Aurora, and the Mono Lake region. Author Browne was a man of many hats: he was a minerals engineer, an almost politician, locator of coastal post offices in California, recorder and publisher of California's constitutional convention, and writer and artist for Harper's New Monthly Magazine. Browne's writing is not of the "superlative" or romantic variety popular at his time; instead Browne found fun in the foibles of man's endeavors--and poked at them. In fact, Mark Twain's earlier writings were on this same region of eastern California and central Nevada, and the incidents and even the illustrations in Twain's works seem to have been inspired by Browne's preceding writing. Today, we can still see vestiges of some of the scenes Browne saw, for California maintains Bodie today in "a state of arrested decay" as a state park. Park visitors will better understand the scene with these insights from an earlier visitor.
Illustrated, 72 pages. more...
ISBN-10: 0-89646-076-2. ISBN-13: 978-0-89646-076-8. Order #: VIST0076 paper$4.95 Out of print except for scuffed copies available
The Hummingbird of the California Waterfalls.
by John Muir.
Reprinted from 1878. This has been called "the finest bird biography ever written". Muir's "waterfall hummingbird" is the water-ouzel, of course, now also called the dipper. Although Muir buffs and birders already know this, even they will enjoy reading or re-reading the story of this little bobber. Some might have seen this little bird, but without this article have not yet enjoyed the flyer/swimmer fully. As Muir's portrayal shows, much of the bird's intrigue is its physical elusiveness while remaining visually accessible. Enjoy this little story and enjoy this little bird. Foreword by former Chief Park Naturalist, Yosemite National Park. Period illustrations. 24 pages. more...
ISBN-10: 0-89646-019-3. ISBN-13: 978-0-89646-019-5. Order #: VIST0019 paper$3.95
In the Heart of the California Alps: a near view of the High Sierra in 1872.
by John Muir.
Account of the ascent of Mount Ritter, October, 1872. Record of one of Muir's finest mountain rambles and of the first ascent, a solo one, of this mountain in the Mammoth Lakes country of the eastern Sierra Nevada. Combines natural observations with the adventures and philosophical musings of a nearly fatal climb. Made from a base camp with three artists who were left sketching on the Lyell Fork of the Tuolumne River. An illustration of Mt. Ritter by one of these artists, William Keith, is included. Drawings by Muir are also included, as well as other period illustrations. Foreword by former Yosemite Chief Park Naturalist. 24 pages. more...
ISBN-10: 0-89646-026-6. ISBN-13: 978-0-89646-026-3. Order #: VIST0026 paper$3.95.
A Rival of the Yosemite: the Cañon of the South Fork of King's River, California.
by John Muir.
As they had at Yosemite, Muir and his editor launched a campaign to get Kings Canyon set aside as a national park (some wanted to call it John Muir National Park), advising the law-givers to "make haste before it is too late". This writing was to be the stimulus. The park was not established, however, until 1940, when it was called Kings Canyon National Park. Muir's text is primarily descriptive, but as usual he includes personal adventures, in this case including a close encounter with a grizzly bear. Arguments for establishing the park are included, such as blocking grazing, lumbering, and mining. Text was reviewed by former Sequoia & Kings Canyon National Park Chief Park Naturalist and foreword is by former Yosemite Chief Park Naturalist. Period engravings, with map showing proposed park boundary. 24 pages. more...
ISBN-10: 0-89646-010-X. ISBN-13: 978-0-89646-010-2. Order #: VIST0010 paper$3.95.
Our Yosemite National Park: among its forests and wild gardens, animals and birds, fountains and streams.
by John Muir.
At the turn of the century, John Muir described Yosemite National Park to readers of The Atlantic Monthly in the articles here reprinted. Just a decade before he had been so involved with the park idea that he became known as the "father of Yosemite National Park". Muir knew the park better than anyone else, and he had a gift for expression that keeps his fame and his works alive yet. The writing here is perhaps the best blend Muir gave of the Yosemite as a wild nature preserve. The ecological account is full, and we learn much of Muir's observations of the Yosemite birds, bears, and blossoms as well as its winters, earthquakes, glaciers, and forests.
Period illustrations. 96 pages. more...
ISBN-10: 0-89646-061-4. ISBN-13: 978-0-89646-061-4. Order #: VIST0061 paper$6.95.
The Wild Sheep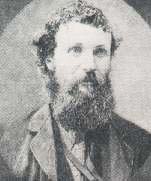 by John Muir.
Here the early naturalist-writer glorifies the mountain sheep, or bighorn, of the Sierra Nevada. In Muir's time (1881 is the date of this writing), sheep were still to be seen on his High Sierra rambles. He notes the distribution of sheep and their various species as well as their physical characteristics, and he also describes their mountain home where they lived, "the happy wanderers, perhaps relishing the beauty as well as the taste of the lovely flora on which they feed." But as always his finest sections are where he describes the sheep themselves and how they move about on cliff walls, fine four-legged mountaineers. Today, park and wildlife agencies are reestablishing populations of wild sheep in the Sierra Nevada and elsewhere, and we may thank Muir in part for this, as his writing helped keep our appreciation alive for them. Reviewed by Chief Park Naturalists at Yosemite and Sequoia and Kings Canyon National Parks. Period engravings. 32 pages. more...
ISBN-10: 0-89646-017-7. ISBN-13: 978-0-89646-017-1. Order #: VIST0017 paper$3.95.
The Proposed Yosemite National Park--treasures & features, 1890.
by John Muir.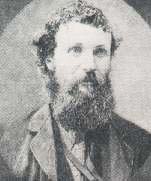 Perhaps the most important writing Muir ever did, for here he proposed a national park, which was soon established. He and his editor had hatched the scheme around a Tuolumne Meadows campfire, and so Muir became known as the "Father of Yosemite National Park." The writing is mostly descriptive, in Muir's magnificent style, covering the grand scenes, waterfall explorations, storm flooding, sequoias, glaciers, Hetch Hetchy Valley, and more. An included map shows Muir's proposed park boundaries, larger than today's, as one might imagine, for there was controversy about taking too much mineral land from potential production. Also shown is the watershed of the Yosemite Valley, as a major purpose of the new park was to protect the waterfalls of Yosemite Valley from upstream lumbering and sheep-grazing. At that time, Yosemite Valley was under state operation and the new park would not affect that; later, however, the valley was returned to federal management and the present park achieved its wholeness. Foreword by former Yosemite Chief Park Naturalist William Jones.
Reprinted from 1890, with period engravings. 32 pages. more...
ISBN-10: 0-89646-003-7. ISBN-13: 978-0-89646-003-4. Order #: VIST0003 paper$3.95.
The Yosemite in Winter: an 1892 account.
by James M. Carson, with extracts from John Muir's writings.
An appreciation of Yosemite Valley's winter character and an early history of the first winter residents, with plenty of quoted passages from John Muir, who also was a year-round valley resident in the early days. Reports of floods, in which trees were swept over the waterfalls, of the ice-cone at the base of Upper Yosemite Fall, snow-banners flying off rangecrest peaks, use of "snowshoes" (skis, today) to bring in the mail, winter-time climatic differences between north and south sides of this deep east-west trending valley due to shadows. Foreword by former Yosemite Chief Park Naturalist William Jones.
Period engravings. 16 pages. more...
ISBN-10: 0-89646-053-3. ISBN-13: 978-0-89646-053-9. Order #: VIST0053 paper$3.95.
C. P. R. R.--the Central Pacific Railroad.
by Charles Nordhoff.
Reprinted from Marvels of the New West, 1882. This is the epic story of building the line across the Sierra Nevada of California, the deserts of Nevada, and the salt flats of Utah to meet the Union Pacific Railroad at Promontory Point on May 10, 1869. more...
ISBN-10: 0-89646-090-8. ISBN-13: 978-0-89646-0970-3. Order #: VIST0097 paper$6.95.
Across the Plains in the Donner Party: a personal narrative of the overland trip to California, 1846-47.
by Virginia Reed Murphy. Virginia was 12 years old when her family left Springfield, Illinois to trek across the plains to California, their intended new home, along with 25 fellow emigrants. Along the way, her grandmother died, her pony had to be left, her family lost their oxen and had to abandon a wagon with their possessions, her stepfather killed a man and was banished from the train, and then she and her group were trapped in snows at the eastern foot of the Sierra Nevada crest at and near what is now Donner Lake and Truckee, California. As a result, 13 of those who started with her in Springfield, and 29 more who joined her along the way, never did cross those mountains. Here is the little girl's story, written by her later as an adult, now a part of the American epic of winning the West. more...
ISBN: 978-0-89646-099-7. Order #: VIST0099 paper$7.95.
Yosemite: the story behind the scenery.
by William R. Jones, former Chief Naturalist of Yosemite National Park
Presents all aspects of the Yosemite story--geologic origin of the principal features, Indian history and "discovery" by early explorers plus role in conservation history as what has been called America's first national park (set aside in 1864 and before Yellowstone of 1872 but without the term "national park" in its formal establishment), scenery of the High Sierra, and ecology of the park's three giant sequoia groves. Revised in several new editions since release in 1971, now with over 860,000 copies in print. Color photos. National Park Service cooperating associations order from K. C. Publications. more...
ISBN: 978-0-88714-234-5. Order #: KCPU0738 paper$11.95.
Domes, Cliffs, Waterfalls: a brief geology of Yosemite Valley.
by William R. Jones, former Chief Naturalist of Yosemite National Park.
Yosemite has the roundest domes, the sheerest cliffs, the highest waterfalls. Why?
This book gives the answers from geology. Published by Yosemite Conservancy.
Many photos and drawings, 21 pages. more...
Order #: HEYD1858 paper$3.95. Limited supply.
Discovery of the Yosemite in 1851--and the Indian war which led to that event. by Lafayette Houghton Bunnell, M.D., one of the Discoverers, of the Mariposa Battalion,
First published in 1880, this is the primary account of how Yosemite Valley came to be "discovered" by the white race. Of course, the Indians knew it was there; they were living in it when the battalion came to roust them out. The valley had been seen from its rims and from afar before this trip, but this was the first recorded entry and exploration. Bunnell proposed the name of the Indian tribe for the valley, "as it was suggestive, euphonious, and certainly American; that by so doing, the name of the tribe of Indians which we met leaving their homes in this valley, perhaps never to return, would be perpetuated." Foreword by former chief park naturalist William R. Jones.
Period engravings. 184pages, slightly abridged from the original. more...
ISBN-10: 0-89646-021-5. ISBN-13: 978-0-89646-021-8. VIST0021 paper$6.95.
---
This "VistaBooks: California and Nevada" page was last modified November 20, 2021. Did you come here from a link on another website? For latest version of this page, click or copy to your browser: https://www.vistabooks.com/Themes/vistpubscali.html. Copyright © 2021 VistaBooks LLC.