VISTABOOKS
Southwest
Across Arizona in 1883--including glimpses of Yuma, Tombstone, Tucson.
Reprinted from Harper's Monthly, here is an eyewitness account--gathered via train, stage, horse, and on foot--of southern Arizona. The Indians are described, the wild element at Tombstone is reported, and the mission church of San Xavier del Bac is depicted. It was a time of cowboys, City Marshall Wyatt Earp and gambler "Doc" Holliday, and Apaches--the wild frontier days of Arizona long before it became a state.
Period engravings. 16 pages. more...
ISBN-10: 0-89646-011-8. ISBN-13: 978-0-89646-011-9. Order #: VIST0011 paper$3.95

The Cañons of the Colorado--the 1869 discovery voyage down the Colorado River
by Major John Wesley Powell.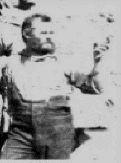 Note the word cañons in the title would today be spelled canyons. From Wyoming, into Colorado, through Utah, to Arizona and the Grand Canyon, and to Nevada--this was the journey of the "Colorado River Exploring Expedition", what Powell called his group of 9 men and 4 boats as they began charting what was the last major unexplored part of the then United States. The trip was not only scientific in its goals, but it naturally became a grand adventure, with two of their party opting to leave the expedition before attempting a furious cascade, only to be killed by Indians. Much of the land and scenery which they drifted or dashed past is today included in national park areas.
Illustrations are by Thomas Moran and others. 64 pages. more...
ISBN-10: 0-89646-059-2. ISBN-13: 978-0-89646-059-1. Order #: VIST0059 paper$4.95
SAVE! Scuffed copies of The Canons of the Colorado are available at discount Go to Scuffed Specials.
Famous Gunfighters of the Western Frontier. by W. B. (Bat) Masterson.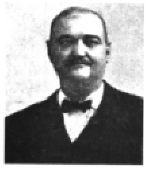 Biographies of gunfighters by the master himself, including Ben Thompson, Wyatt Earp, Luke Short, Buffalo Bill Cody, Doc Holliday, Billy Tilghman, Bat Masterson, and others. Includes Tombstone's famous fight at the O.K. Corral, how Holliday got into his career, Indian battles, stagecoach wrecks and holdups, barroom brawls, sheriffs of the West, gambling and gamblers, cattle rustlers, railroads. Settings include cow-towns--Dodge, Hays, Sheridan, Cody, Leadville, Fort Worth, Glenwood Springs. Reprinted from 1907.
Illustrations from the original and period sources, including Frederic Remington. 96 pages. more...
ISBN-10: 0-89646-087-8. ISBN-13: 978-0-89646-087-4. Order #: VIST0087 paper$6.95
Rock Art of the American Indian. by Campbell Grant.
This book surveys the myriad rock paintings and carvings--numbering possibly some 15,000 sites--pecked into and painted onto boulders and rock surfaces throughout North America by its aboriginal artists. With photographs and drawings on virtually every page, this book presents the rock artists through the work they left--illustrating their extraordinarily diverse techniques, styles, and subjects. Meanings of the designs are discussed, and their roles in hunting or puberty rites interpreted. Major rock art sites are located, and methods of recording, preserving, and dating them are indicated. Author Grant has done rock art books on the Chumash Indians, the Coso Range, and Canyon de Chelly. more...
192 pages + 16 page color insert. Large-format.
ISBN-10: 0-89646-084-3. ISBN-13: 978-0-89646-084-3. Order #: VIST0084 paper$16.95
SAVE! Scuffed copies of Rock Art of the American Indian are available at discount. Go to Scuffed Specials.
The Southern Ute Indians of Early Colorado. by Verner Z. Reed.
An early account of these inhabitants of southwestern Colorado, living in one of the most magnificent spots of the American continent. Aboriginal customs were still much practiced at the time this material was first published, in 1893. We are told of face painting, of nomadic lifeways, of matriarchal lineage of families, of medicine men, of wars with other Indian tribes, of courtship and family customs, of religion, and of the variance between Indian custom and white man's law. Reprinted from The Californian Illustrated Magazine.
Illustrations of shepherding, horses, war costumes, camp, family, chief, dance, and more. 20 pages. more...
ISBN-10: 0-89646-067-3. ISBN-13: 978-0-89646-067-6. Order #: VIST0067 paper$3.95.
---
This "VistaBooks: Southwest" page was last modified November 20, 2021. Did you come here from a link on another website? For latest version of this page, click or copy to your browser: https://www.vistabooks.com/Themes/vistpubsswst.htmlCopyright © 2021 VistaBooks LLC.