VISTABOOKS
Famous Gunfighters of the Western Frontier
by Bat Masterson including illustrations by Frederic Remington
to Western Americana page
to Southwest page
to VistaBooks Home/Contents
Famous Gunfighters of the Western Frontier
by W. B. (Bat) Masterson.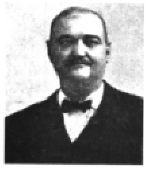 Biographies of gunfighters by the master himself, including Ben Thompson, Wyatt Earp, Luke Short, Buffalo Bill Cody, Doc Holliday, Billy Tilghman, Bat Masterson, and others. Includes Tombstone's famous fight at the O.K. Corral, how Holliday got into his career, Indian battles, stagecoach wrecks and holdups, barroom brawls, sheriffs of the West, gambling and gamblers, cattle rustlers, railroads. Settings include cowtowns--Dodge, Hays, Sheridan, Cody, Leadville, Fort Worth, Glenwood Springs. Reprinted from 1907.
Illustrations from the original and period sources, including Frederic Remington. 96 pages.
ISBN-10: 0-89646-087-8. ISBN-13: 978-0-89646-087-4. Order #: VIST0087 paper$6.95
Sample illustrations from Famous Gunfighters of the Western Frontier:
to Western Americana page
to Southwest page
to VistaBooks Home/Contents
---
This "VistaBooks: Famous Gunfighters of the Western Frontier" page was last modified October 10, 2021. Did you come here from a link on another website? For latest version of this page, click or copy to your browser: https://www.vistabooks.com/Titles/vistpubs0087.html. Copyright © 2021 VistaBooks LLC.