VISTABOOKS: books on outdoors, nature, history, Americana including John Muir, nationalparks (Acadia, Grand Teton, Yellowstone, Yosemite, more), lighthouses, railroads, whaling, Mark Twain, Lake Tahoe, gunfighters, Native Americans, rock art, U.S. Coast Guard life-saving service, Hawaii, buffalo, San Francisco, St. Louis, more.


COVID RECOVERY DEAL-- click here for one-time specials

historical reprints on the outdoors, Americana, national parks, nature
many written by those who lived it--
sold in national and state parks, museums, gift shops, bookstores,
by eBay and eBid and to libraries and individuals

or SEARCH VistaBooks by title, author, subject, more

or PREVIEW SAMPLES of VistaBooks authors and illustrations
Also see

https://www.VistaBooksEncore.com: exits for rare/collectible/out-of-print books.
Also see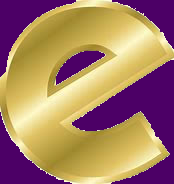 https://www.VistaBooksOutlet.com: exits for bargain books on outdoors, nature, Americana.
Below are covers of selected VistaBooks titles; click on any to view its page. Click here to see all covers.
A DISCLAIMER: Some of our titles appear on other websites. And some search services cache older versions of our pages thst you might access.To assure you are seeing our latest updates, go directly to http://www.vistabooks.com. or follow the links on the bottom of each page.
AND A REQUEST. If you find an inaccuracy or other problem on our site or another's copy of it, please tell us so we can attempt resolution. Thanks. And get a free book for helping.


Click any VistaBooks logo for Home/Contents
VistaBooks LLC is a business name
registered with the U.S. Patent and Trademark Office as trademark #2,428,553
and is also registered as a limited liability company with the Colorado Secretary of State.
VistaBooks began in 1972 as Outbooks and now also includes VistaBooks Outlet.com and VistaBooksEncore.com.
Contact us:
VistaBooks, 637 Blue Ridge Road, Silverthorne, CO 80498-8931 phone: 970/468-7673.
email@vistabooks.com
this website: vistabooks.com
---
This "Browse VistaBooks now" page last modified June 26, 2023. Did you come here from a link on another website? For latest version of this page, click or copy to your browser: https://www.vistabooks.com/pages/vistpage1.html. Copyright © 2023 VistaBooks LLC.
Need help? email. We want you to find what you want to find.